Our Classes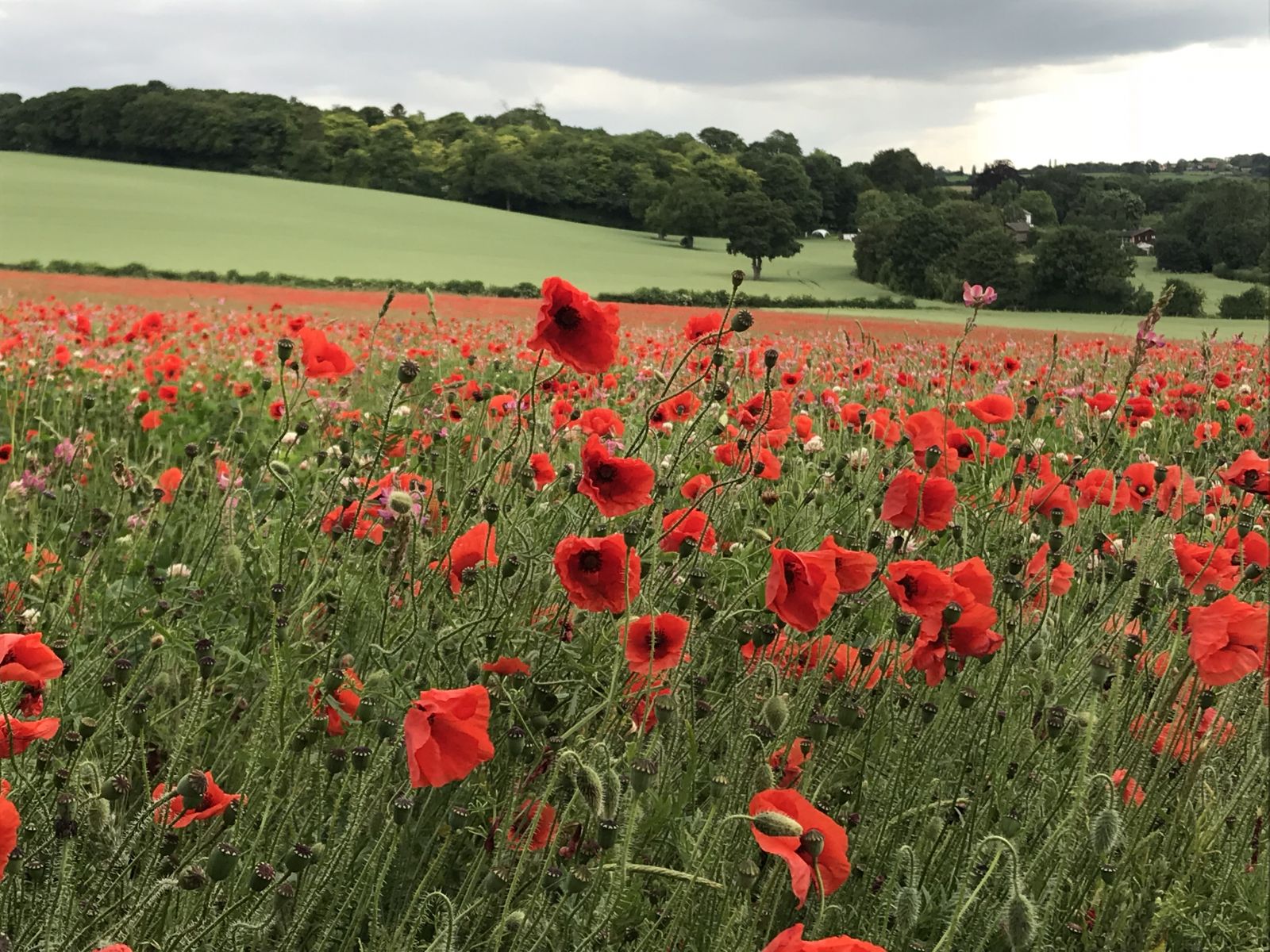 Welcome to our class pages.
This term we have been looking at World War 1
9th November 2018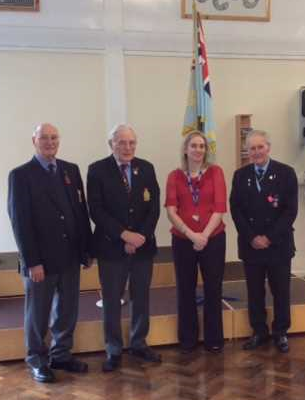 On the 9th November we held our whole school assembly and two minutes silence, to commemorate the end of the 1st World War. We welcomed to our school three veterans who gave very interesting talks:-
Mr. Roy Newbury served in the RAF as a Flight Mechanic Engineer. He served in the Middle East, Palestine and Cyprus. He left in 1948.
Mr. John Airey was an Air Radar Mechanic stationed at Chivenor, North Devon.
Mr. Ken Needham was an RAF Police Dog Handler.
It was lovely to see so many parents and other family members at our assembly.
8th November 2018
On the 8th November we had a visit from Mr Stratford, a former Colour Seargeant in the Royal Military Police. Mrs Franklin got to dress up in a Bearskin hat and uniform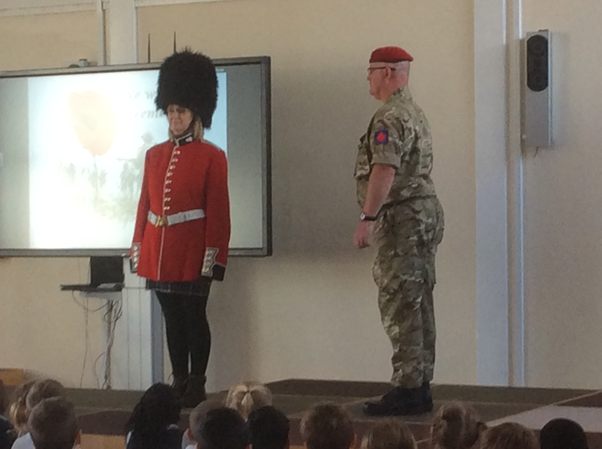 Please click on the class pages to the left to find out about the exciting information we have been learning.
SECONDARY APPLICATIONS FOR 2019/2020
Please be aware that the dealine for applications is Wednesday 31st October 2018. We recommend that parents complete it by Friday 26th October.
Flu Immunisation
This year all children from Reception to Year 5 are being offered a flu vaccination in school which is a simple squirt up the nose. The form must be returned to School by Friday 16th November and the children will be given the vaccine on Friday 7th December.