Early Years
Nursery Class
Welcome to Nursery, where the learning begins. We have high expectations of all children and lay the foundations for future learning at Featherstone Wood. O
ur Nursery considers the all round development of your child. We provide opportunities which enable your child to; exercise options and express ideas, reflect on experience and information, share thoughts, make decisions, make discoveries and explore and engage in first hand experiences. Our curriculum is designed to be accessible for all children, regardless of any special educational need or disability.
The attached document outlines the vision and ambtitions of our Early Years curriculum:
Early Years Curriculum
We work hard every day focussing on the 7 key areas of learning: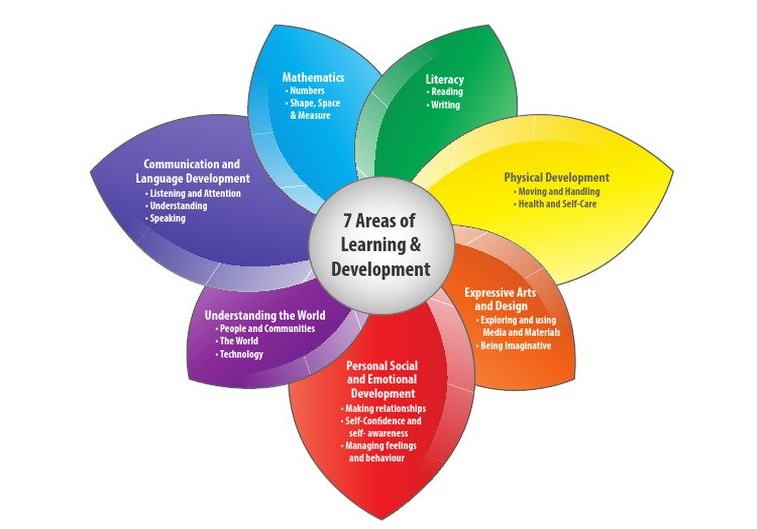 Spring term
We are looking forward to a lovely, busy Spring Term together with you and your children
.
Nursery staff will be closely following children's interests and supporting them in developing skills and knowledge in a fun and exciting way. This term will be supporting children in ......
• Separating from Parents/Carers • Developing awareness of classroom rules and boundaries
• Developing independence in self care
• Building relationships with others
• Developing confidence when talking to others
• Sharing and taking turns with others with adult support
• Developing gross and fine motor skills
Specific Areas:
• Joining in with rhymes and songs
• Listening to stories and developing an interest in books
• Finding out about numbers and counting
•

I

dentifying patterns and recognising repetition.
• Repeating a modelled pattern i.e. with objects, music, movement or story phrases.
• Develop an awareness of sounds made by instruments and make sound-makers
Physical activity is essential for good health.
We recognise that PE and sport positively impact the EYFS prime and specific area of learning and development. In the summer term we will be developing fundamental movement skills.
Fundamental movement skills are the building blocks of being active; they underpin every movement that we'll make throughout our lives. Learning fundamental movement skills enables agility, balance and coordination and should be developed from an early age to ensure that every child is given the opportunity to excel in sports and fitness.
Communication and Language
Communication and language is extremely important to us and this term we are continuing our work with the Neli-N programme with the whole class. This programme is supporting and improving the childrens language skills using stories. The children are making fantastic progress and are really enjoying the daily activities, ask your children if they can remember our special word for the day.
We read to the children every day in school. It is important that children shares books with you at home, this helps with their development in all areas. Early literacy means helping children develop a rich vocabulary, self-expression, and reading comprehension—tools they need to become successful readers and lifelong learners.
Mrs Mago is the class teacher, Mrs Quayle and Mrs Thomas and Mrs Chillom are the class teaching assistants.

Staff are available at the start and at the end of every day. Appointments can be arranged for longer meetings, if necessary. Please contact us in writing to let us know of any pre-arranged absences (e.g. Dental/Medical Appointments) and let us know if anyone different will be collecting your child from school at any time.
If you have any questions or need support with anything please do not hesitate to contact Mrs Mago:
t.mago-manyi@featherstonewood.herts.sch.uk
Children should have a water bottle in school every day.

A change of clothes to leave at school is a good idea incase they get messy or wet.

Grapes must be cut up in packed lunches if your child stays all day

We are a nut free school and promote healthy lunches, no chocolate or sweets in packed lunches please
Here are some websites/resources to help with home learning:
https://www.bbc.co.uk/iplayer/episodes/b08bzfnh/numberblocks
Maths Fun: https://www.topmarks.co.uk/Search.aspx?Subject=37
Phonics: https://www.phonicsplay.co.uk/resources/phase/1
Please take the time to download this amazing app. Click on the image below and it will take you to the website.